I'm pretty sure this weekend was Raleigh's peak weekend! The weather was gorgeous, and the leaves have finally all turned! I think the leaves are the prettiest I've ever seen this year - does anyone agree? I am absolutely in love with this picture that my Mom took in Boone this October. It even made Ray's Weather Photo of the Day!
She was smart and dedicated one week to hiking every afternoon to get a true Fall fix this year!
T and I had a great weekend. We went out with his friends on Friday night to see his friend, Mike, and his band play at Woody's downtown. I tried to convince them to play at our wedding, but I'm pretty sure that I was not successful. What is it with bands not wanting to play at weddings? Is it the ultimate insult gig or something?
Our boys didn't go to NC State game this weekend (no they're not sick), so Jamie and I enjoyed a lovely lunch at Mellow Mushroom (a major staple in our food pyramid) and a walk around my neighborhood (that didn't even come close to cancelling out the calories from our garlic cheese bread and parmesan loaded pizza). I have no clue how we even had enough time to eat or enough breath to finish the walk with how much talking we did. It's so crazy that our talks now consist of all of the things we used to talk about wishing we had to talk about ( if that made any sense at all) - weddings, men that treat us like real men should that we now have relationships with!, home decor, fulfilling jobs, adorable nieces and nephews ( I have to live vicariously through her on this one) and so much more! We are both so blessed and try to live in the moment because these are some of the best experiences we will ever have! I'm so thankful that we have remained such close friends since Sophomore year of high school! We have experienced SO much together, and I'm so grateful for her!
T and I also got to have dinner with his parents and celebrate his mom's birthday at Two Guys on Hillsborough Street Saturday night! It's always so nice to see them. I am going to have the BEST in-laws.
Sunday consisted of church, Five Guys and football - what could be better? Maybe a win from the Panthers, but NC State's season has made football bearable for us this year. T and I are hoping to be buying ACC championship tickets soon! I also wanted to refinish this desk that I've been meaning to get around too, but I could not muster up the energy to go to Lowe's which is still a very intimidating store for me. I mean how many different kinds of paint rollers can there be??? I almost always have to rope a sales associate into helping me find everything on my list. Here's the before picture (I can't promise there will be an after picture any time soon, but I'm hoping posting this will motivate me to do it sooner than later):
I'm thinking of doing a light grey/distressed look. I want to cover the wood backing with something similar to these boards I put up just to give you an idea. I also love this hardware from Anthropolgie to replace the old hardware that is on there now. We are keeping with the grey/yellow theme in our office too...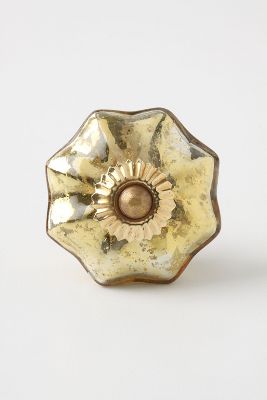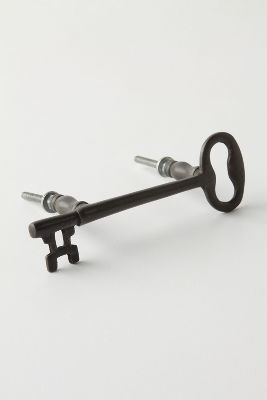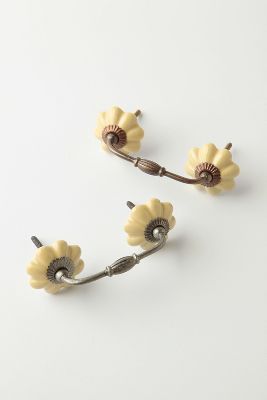 Oh, and I LOVE this door knob...but totally don't need it. I WILL have it somewhere in the house eventually.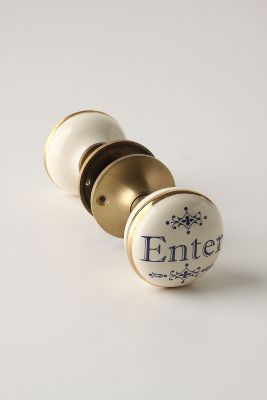 Sunday's sermon at Providence was really great. Chip who is leaving soon to go serve overseas (with his 4 children all under the age of 6 - pretty inspiring) taught on how the Gospel defines the different traits a community should have. A
singing
community that glorifies God for the mercy he shows us that we do not deserve. A
sacrificing
community that is filled with humility which is necessary to preserve unity. A
sending
community filled with global-minded Christians who want to spread His Word to all nations. I love how he said that we should never "graduate from the Gospel", and that it should always be what we come back to. I also came across a very encouraging passage while we were reading in Romans, and that is Romans 12:11-12 which says, "Never be lacking in zeal, but keep your spiritual fervor, serving the Lord. Be joyful in hope, patient in affliction, faithful in prayer". It's so easy to let life take over and become "flat" ( a Beth Moore term that I can so easily relate too), but it's so comforting and encouraging to know that God sent His Son so that we can endure the weight and hurt of the world as long as we trust in the Lord who will never hurt us.
I hope y'all had a great weekend too!