On-the-go breakfasts...
Husband and I have been extremely busy at work, so every extra minute of sleep counts these days.
Date nights at the school yard with husband and G-dog...
We're doing our best to savor every last bit of summer with its warmth and long days. With that said, I'm extremely excited about the cool weather that's arrived. Perfect excuse for extra hot coffee, curling up on the couch with a good book and maybe even heading to the mall to do some Fall shopping. I'm on the hunt for a cute maxi skirt. I love this red one from Anthropologie.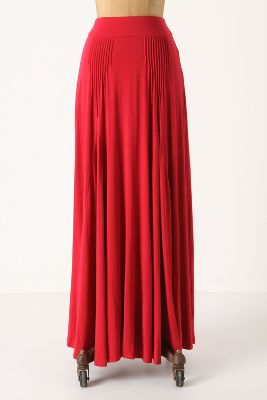 Minus the price tag... The hot pink, high waisted one I kept an eye on that they had this summer finally went on sale recently, but my size sold out immediately (of course). So, I'm back to square one, but still not willing to pay full price. I'll let you know how my hunt goes this weekend just in case any of you are in the market for one. And don't want to pay an arm and a leg, and if you are willing to...well then I may just have to live vicariously through you.

Being reminded of my purpose for this blog...
Successfully wearing out Gnarly...
If he's willing to lay on the hardwood floor, we know he's beat.
This
is his usual preference...
And last but not least, the fact that it's FRIDAY! Can't wait to catch up with Lo after work, and then spend the evening with my sweet T. Have a lovely weekend!