We're back in the mountains, and I couldn't be happier about it. T drove up this morning to get a day of snowboarding in while I watched the clock at the office like a hawk back in Raleigh. Come 4:30, I raced home, threw on leggings and a fleece, quickly packed my bags, grabbed Gnarly boy and sped down both 40 and 421 Daytona 500 style.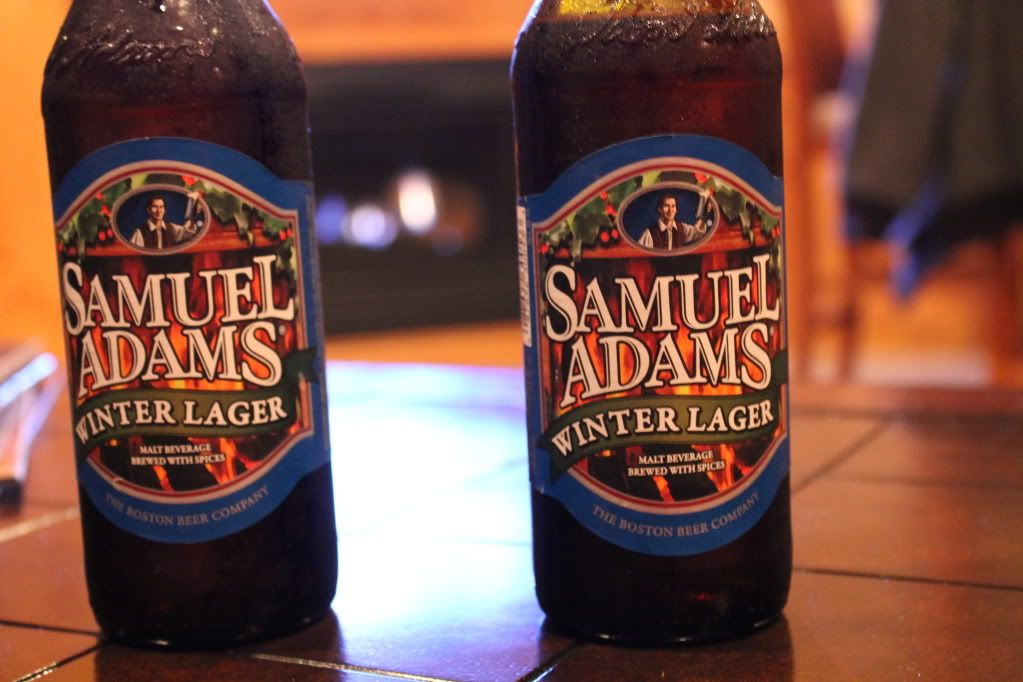 I'm in desperate need of down time with my husband and my puppy, and this cabin is sure to restore my sanity. We're excited for what's ahead in 2012 and immensely thankful for the blessings that came with 2011. I want to write more about reflections and resolutions later, but for now a cold beer and a crackling fire are calling my name. Happy New Year to all of you sweet readers!
P.S. Here's that completed Pinterest project I was talking about! Well for the most part - I'm too scared to write "Our First Tree 2011" for fear of a misspelled word or ugly handwriting. If you witnessed the tools used and time taken to assemble this little ornament, you would understand my hesitance.