I hope everyone had a wonderful weekend! There was a whole lot of laziness, cleaning and laundry going on at the Ward household - which were all greatly needed. Especially the laundry. I also got my act together and planned meals again for this week.
We're really trying to avoid eating out as much as possible and really focus on cutting down on things we tend to overdo it with like caffeine, sugar and carbs. We're already feeling better, plus it makes eating out on the weekends fun and special now.
I'm really bad for being the all or nothing type when it comes to food and exercise, so this year I want to really focus on doing what works for me and slowly but surely coming to a place of a healthier lifestyle. I always get on these crazy kicks that I can never sustain, but this year is going to be different I've decided. I know I've talked about Bethenny Frankel's book, Naturally Thin, on here a few times, but it's honestly the only "diet" type book that has ever made sense to me. I also love checking her blog for tips, and I love this
Breakfast, Lunch, Dinner
post she wrote. She's just awesome.
It really is all about balance and portion control (which is the biggest thing I need to work on). I used to go on these kicks where I would go to the grocery store and only buy organic, healthy foods and then realize all my food will probably spoil in less than 5 days, I spent a fortune and I'm probably going to be starving when it's all said and done. Now, I just make small changes at the grocery store each time so it isn't so dramatic. Dramatic changes almost never work for me.
It also makes complete sense to do what works for you exercise wise. She talks about obsessively doing cardio and how it only leads to overeating, etc., and it's so true. I'm one of those who tends to overeat and justify it by running tons of miles later. Whereas now, I've honestly only run once since my half marathon but am doing yoga for at least 30 minutes almost every day, going on walks with G-dog and making better food choices, and it feels great. When the weather warms up, I'll probably want to be running more, but for now this feels right, and that's what's been working for me. If you enjoy what you're doing you'll come back to it, whereas if you're killing yourself at the gym, you'll dread it and be more likely to just quit all together.
So anyways, off of my soap box, and onto some easy recipes.
We made this one last night:
Chicken Medley
Chicken breast - this is one thing I always buy organic
Jane's Mixed-Up Salt
Marinara Sauce
Squash
Zuchinni
Sargento 6 cheese italian
Assemble all ingredients in aluminum foil packets (make sure they are completely sealed) and bake at 350 for 35-45 minutes.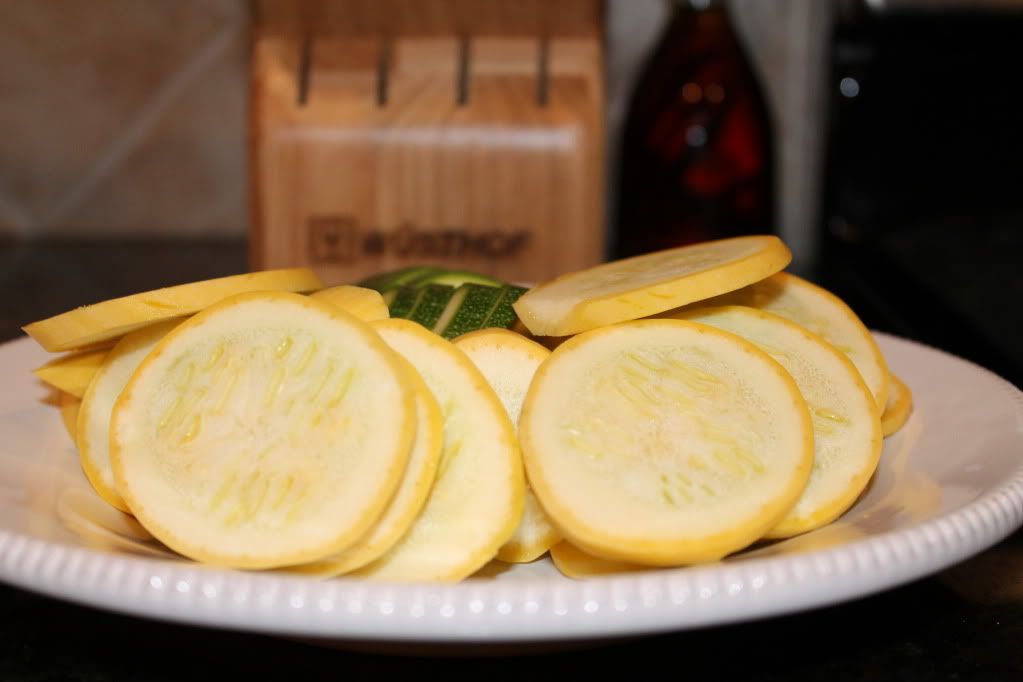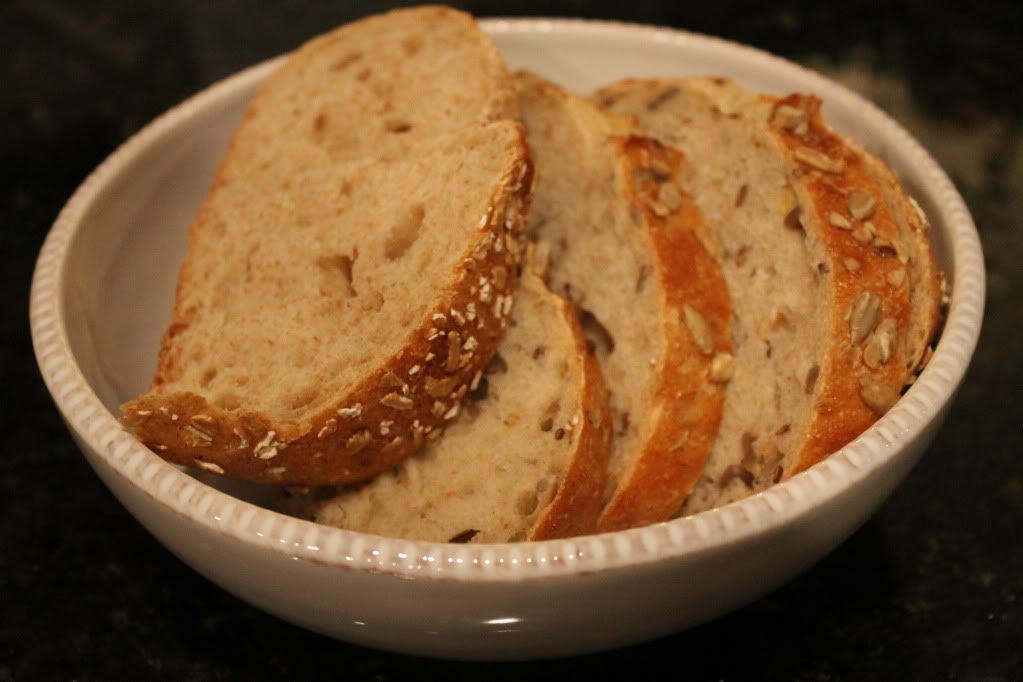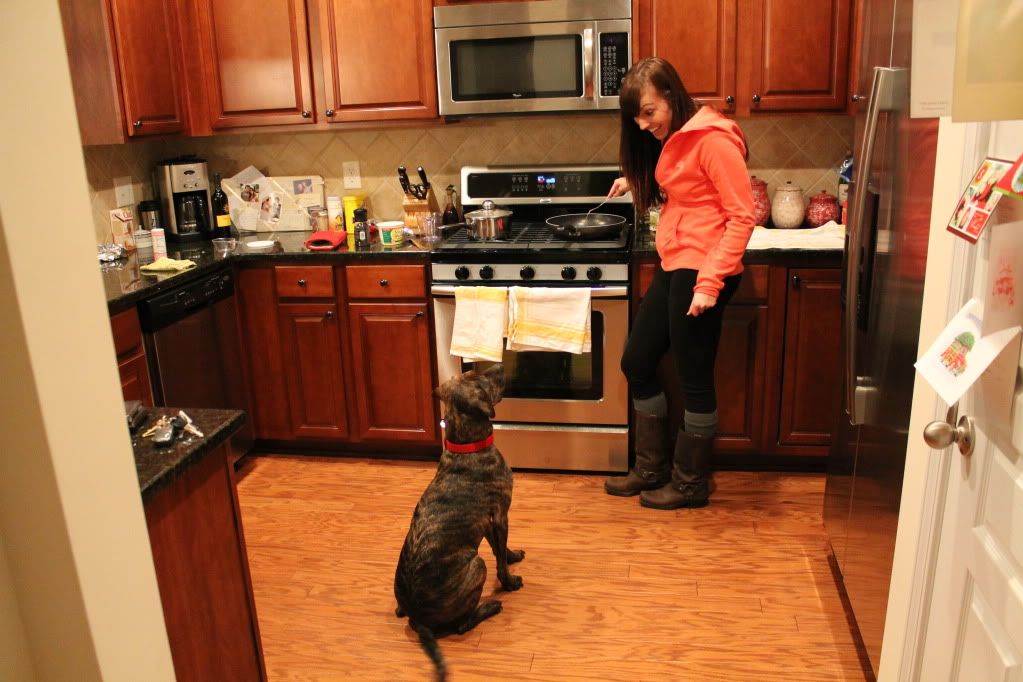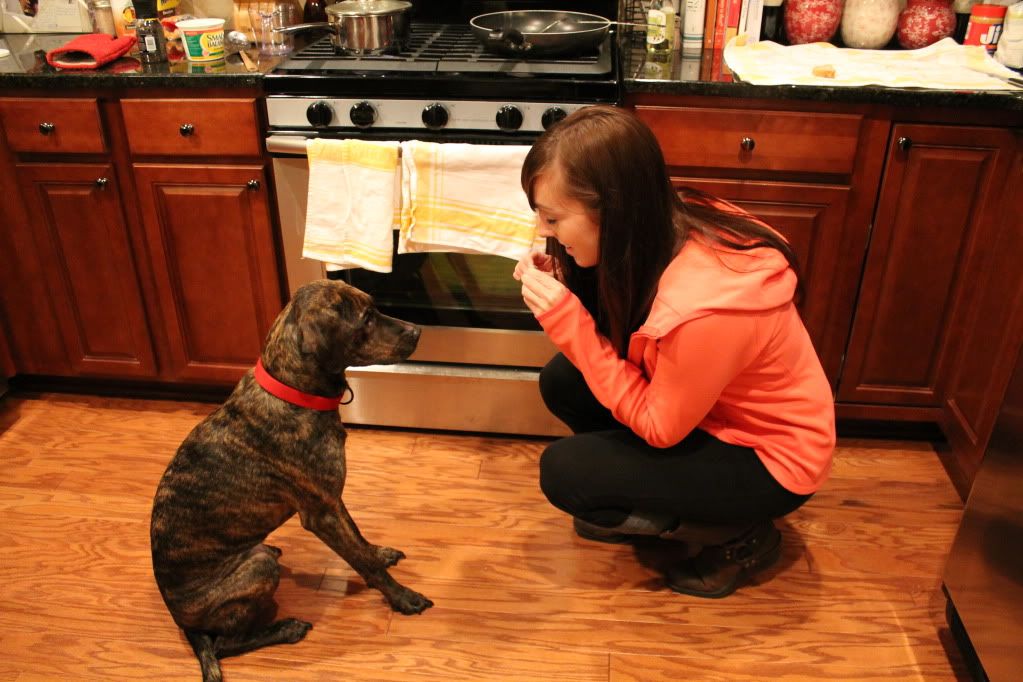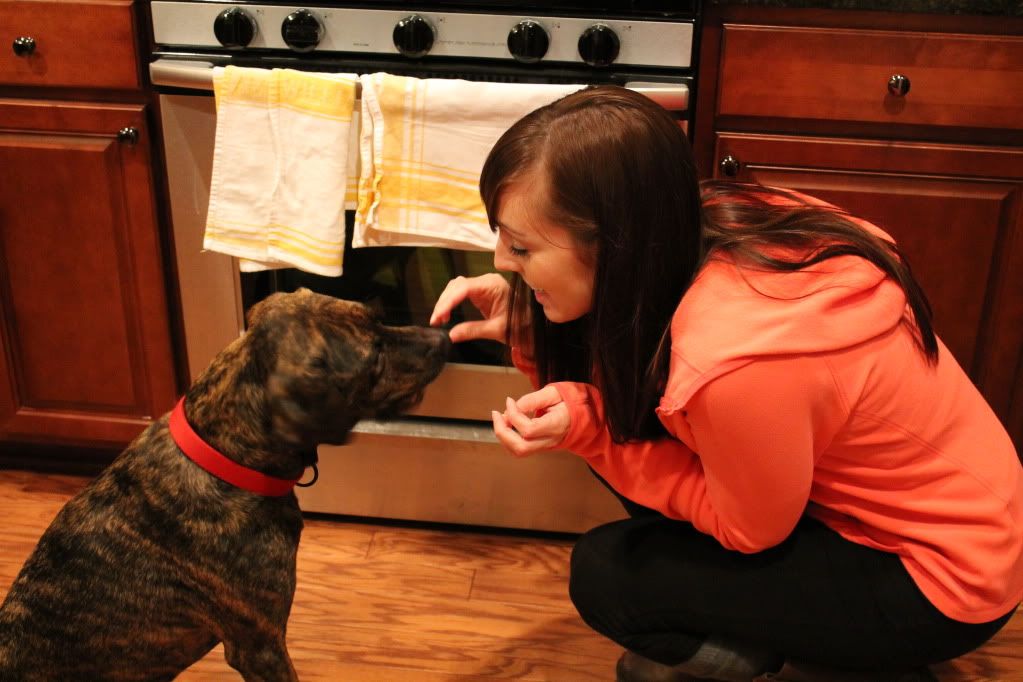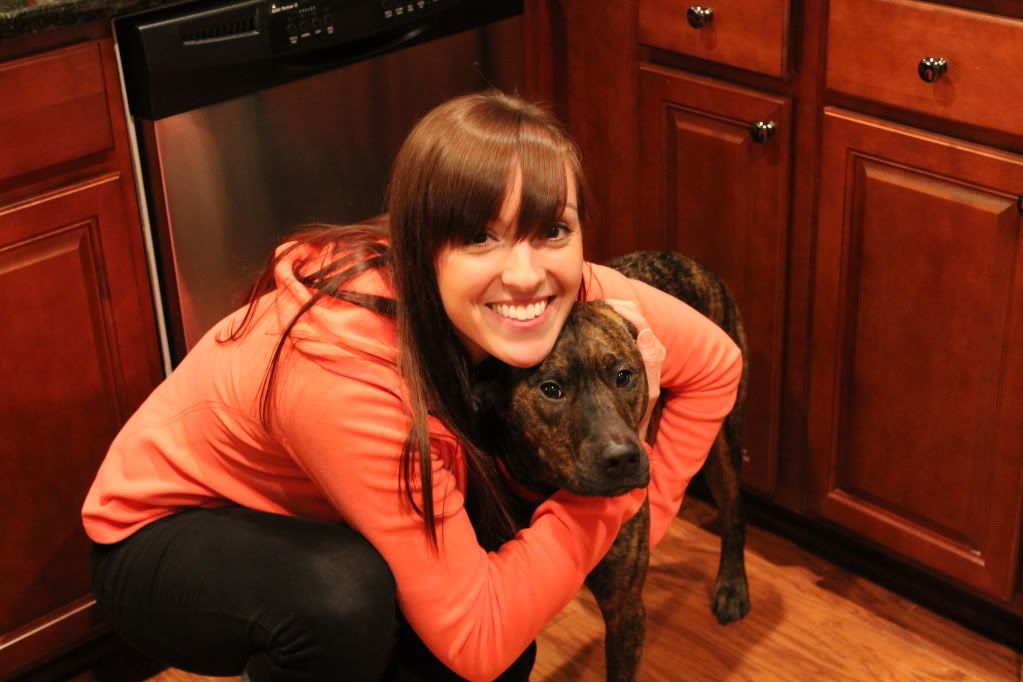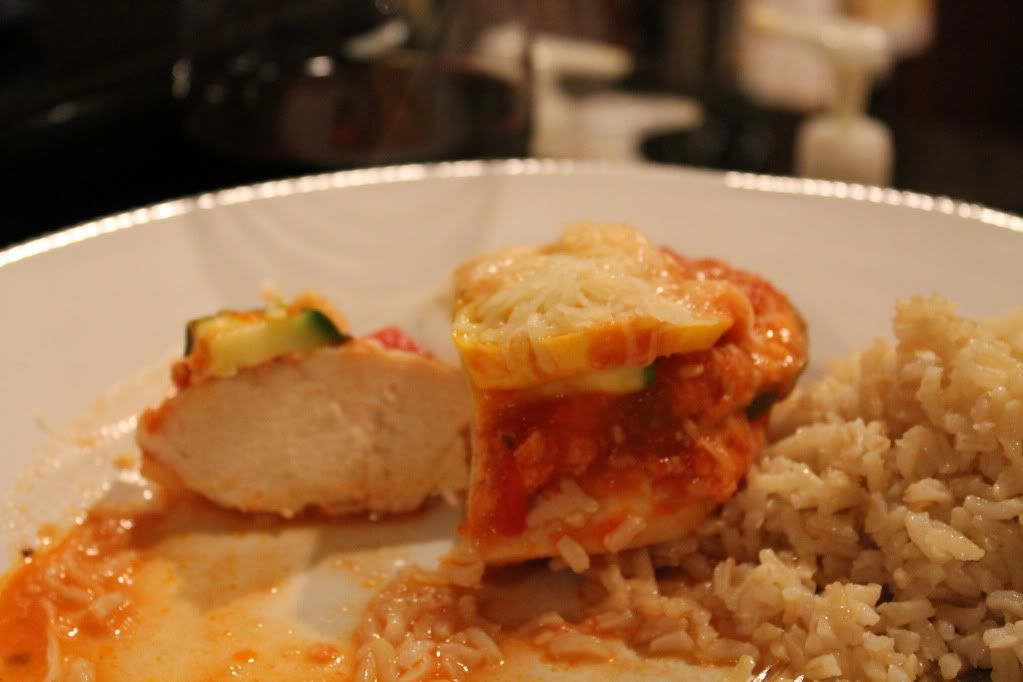 And I prepped this roast below last night, so all I had to do this morning was take the crock pot insert out of the fridge and put it in the crock pot and let it simmer on low all day while I was at work.
1 Pot Roast (mine was about 1.5 lbs.)
1 packet of Italian Seasoning (found in the salad dressig isle)
1 beer (we used Yuengling)
Chopped onion, carrots and potatoes
I chopped everything, seared the roast on each side in a little olive oil (to hold in the juices) and threw everything in the pot last night to marinade, and then slow cooked it today, and it was delicious. And what beats a meal that you only have to spoon out and serve?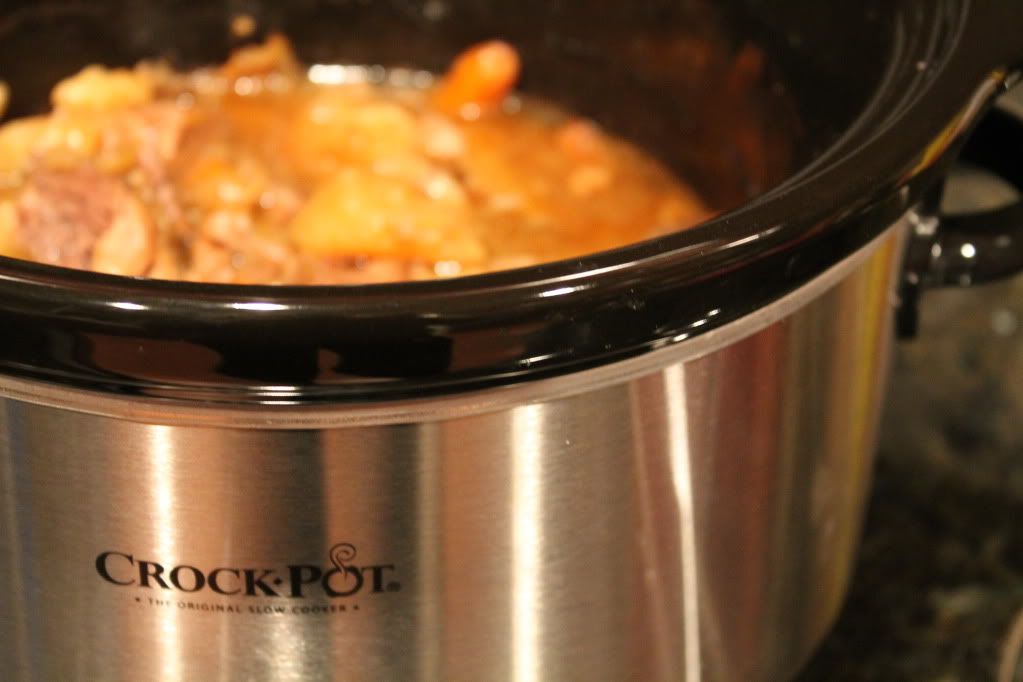 Like I said before, I know these aren't the most aboslute healthy meals you've ever heard of but at least we know what's going into them, which is a start!
Husband is out doing business stuff, so G-dog and I are going to enjoy a cozy night inside. I've exchanged the heels for socks and am lookin forward to some quiet time!
Happy Tuesday to you!