I've merely been an observer throughout our dresser refinishing project; husband has truly done all the work. He did give me one job, however, and that was to freshen up the original hardware. We could have bought new pulls, but I actually really liked the rustic looking ones that came with the piece. I had recently read
this
post on polishing hardware, so I decided to give
Kate's
lemon/salt/steel wool method a try.
Here's before: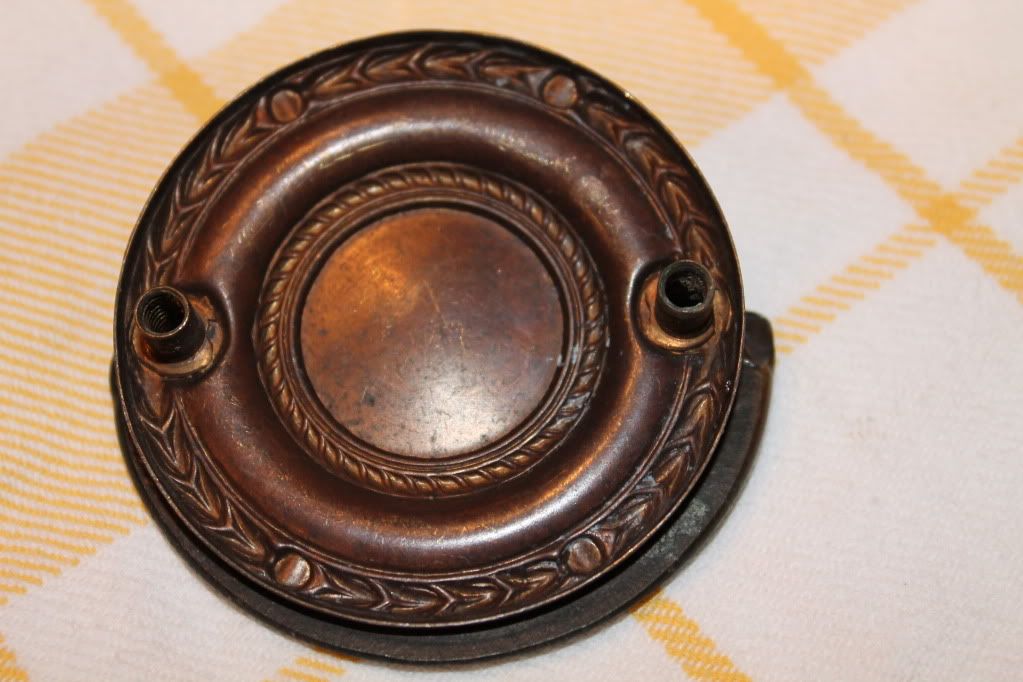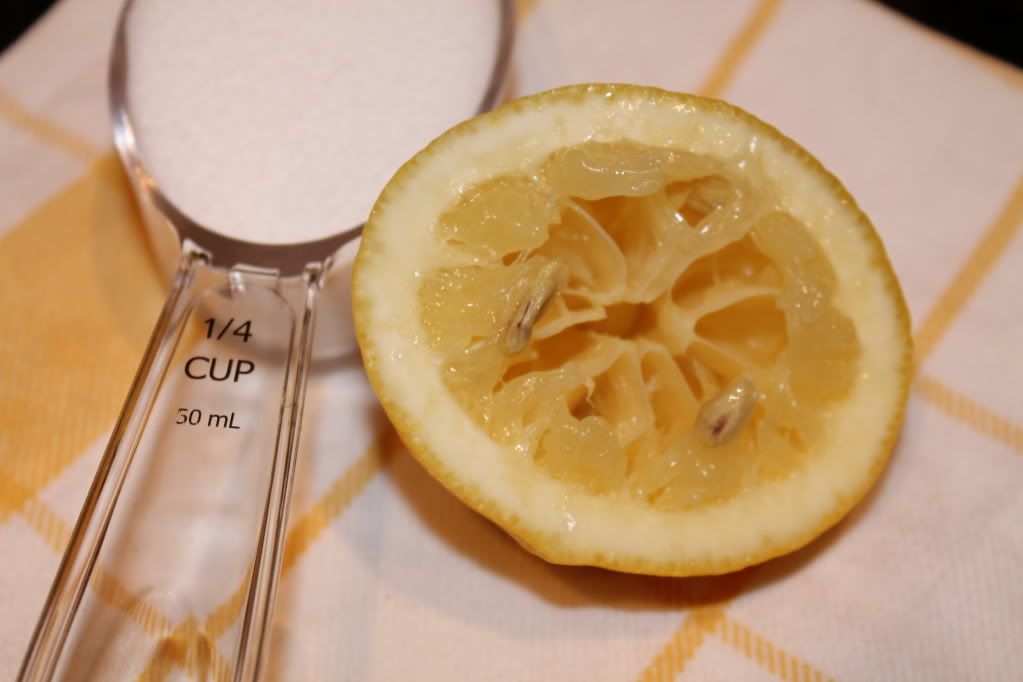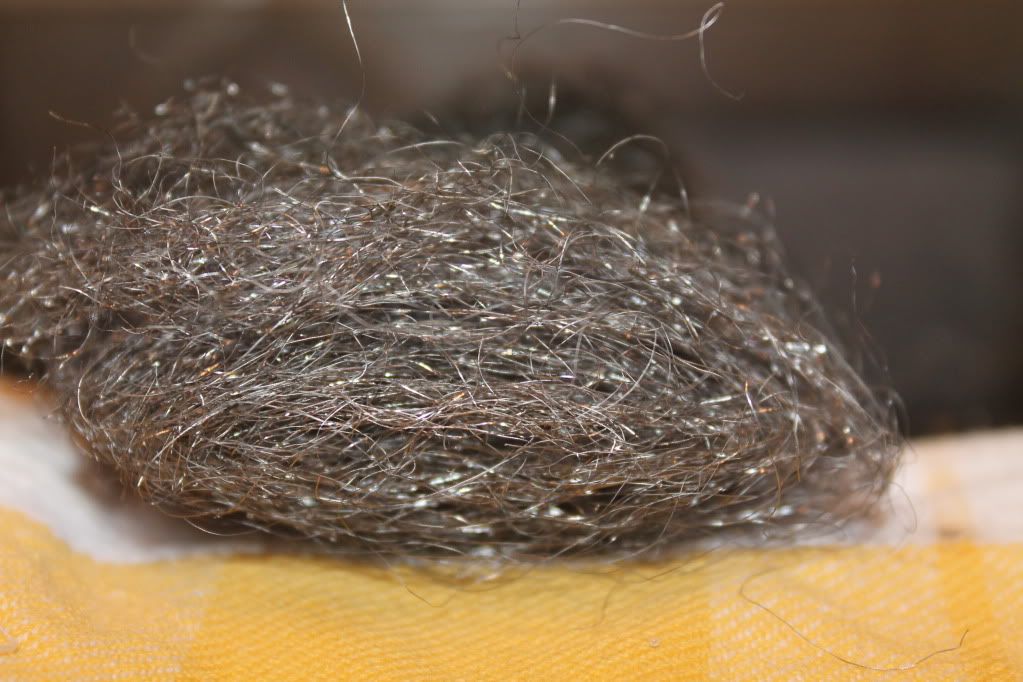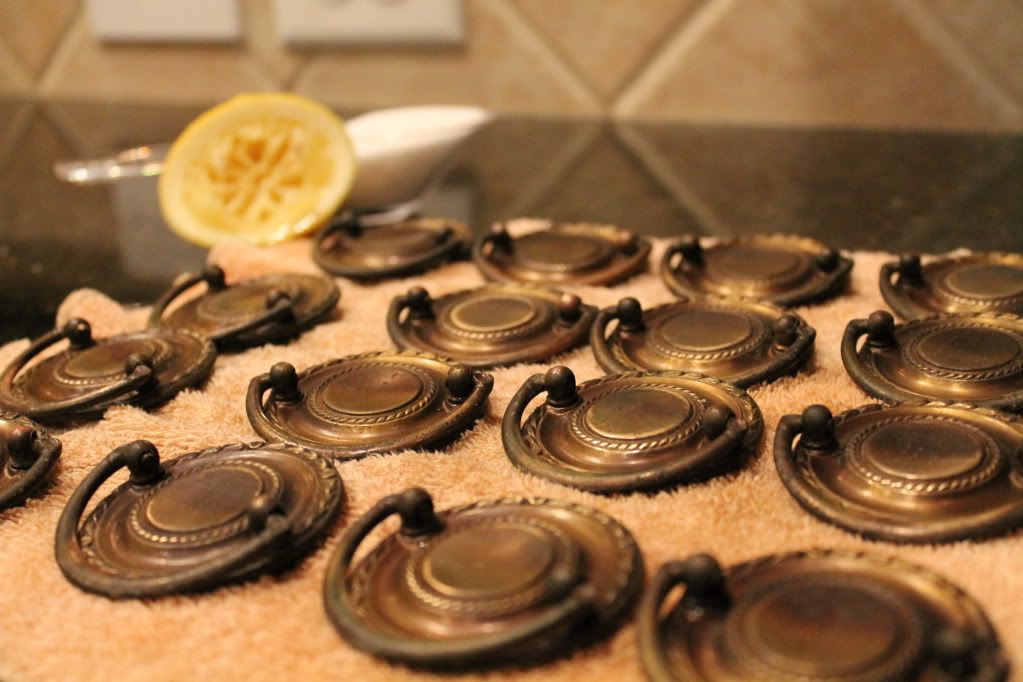 And here's after: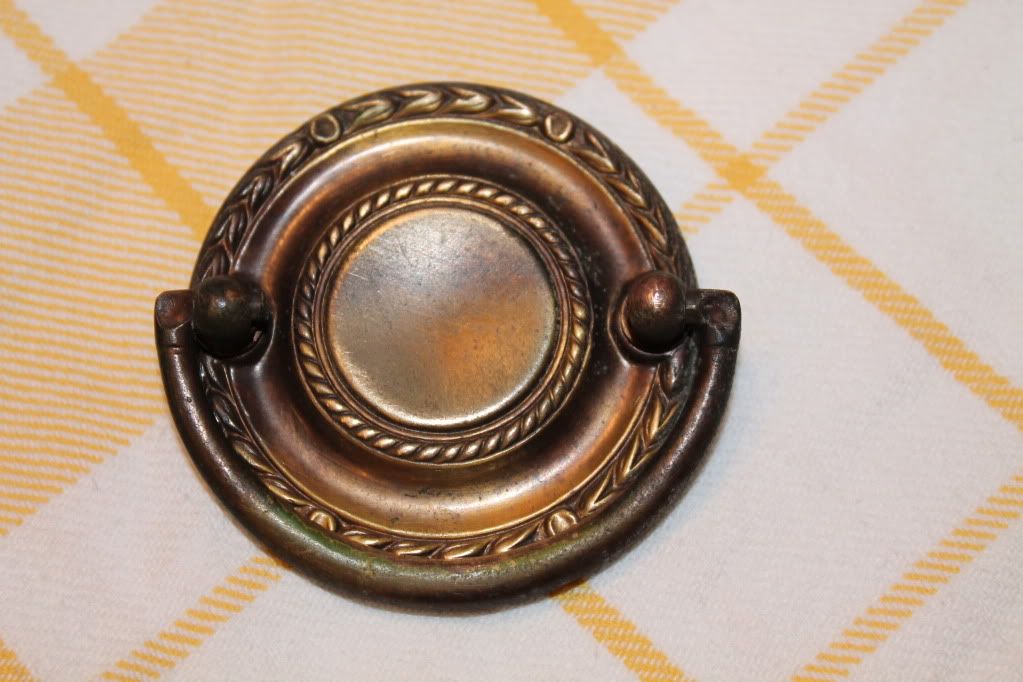 Considering they were very corroded and from the 50's, I think they cleaned up pretty nicely. We weren't going for a shiny brass look anyways since we went with this fan and these lamps for our room.
Husband is finishing up with a few coats of polyurethane tonight, so hopefully I'll have a picture of the finished project tomorrow. I've rewarded him with all sorts of Girl Scout Cookies for his efforts. Samoas, Thin Mints and Lemonades. If you've never tried Lemonades, you must! They're highly underrated.