I'm so proud of my man. Look at this beauty.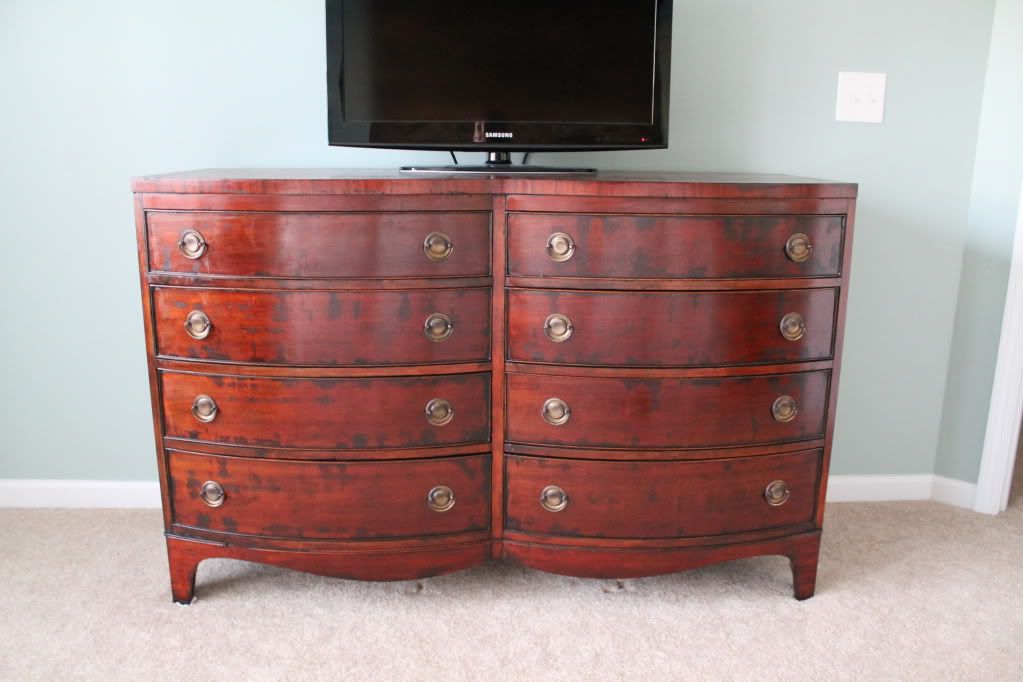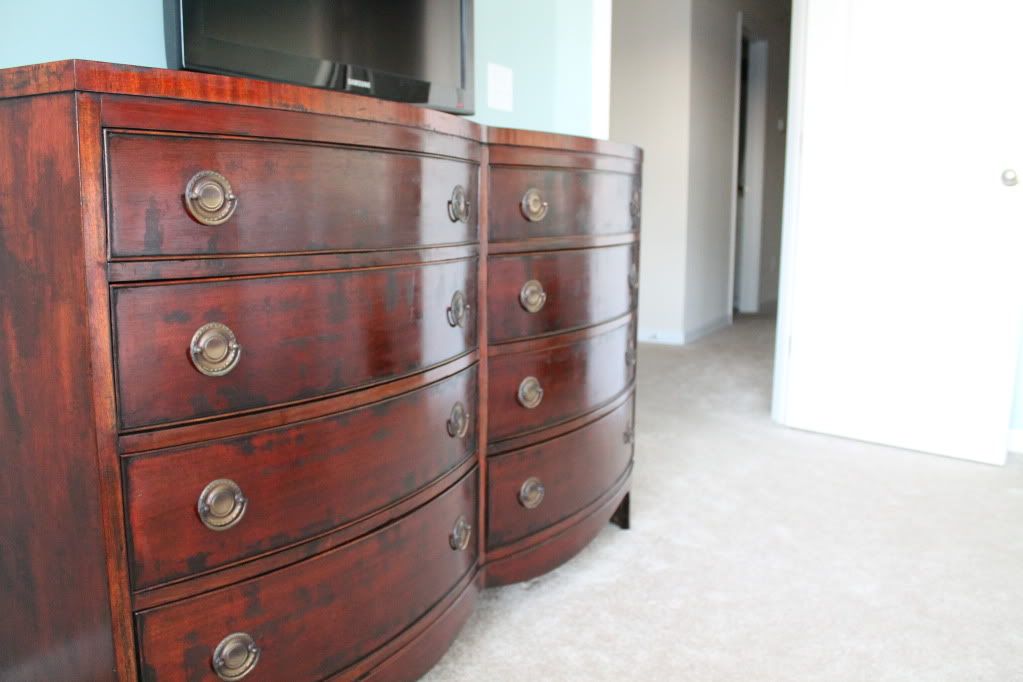 After completing our
headboard project
, husband and I were inspired to start piecing together our master bedroom one inexpensive item at a time. After
refinishing
the dresser and
spicing up
the hardware, we have our next, new addition. Thanks for all your hard work, husband!
I hope you all had a wonderful weekend! Husband went up to the mountains to snowboard today and dropped off Gnarly boy with
GiGi
for the week while we're in California. I miss my boy already! Who is going to keep watch over the house and keep my feet warm tonight?!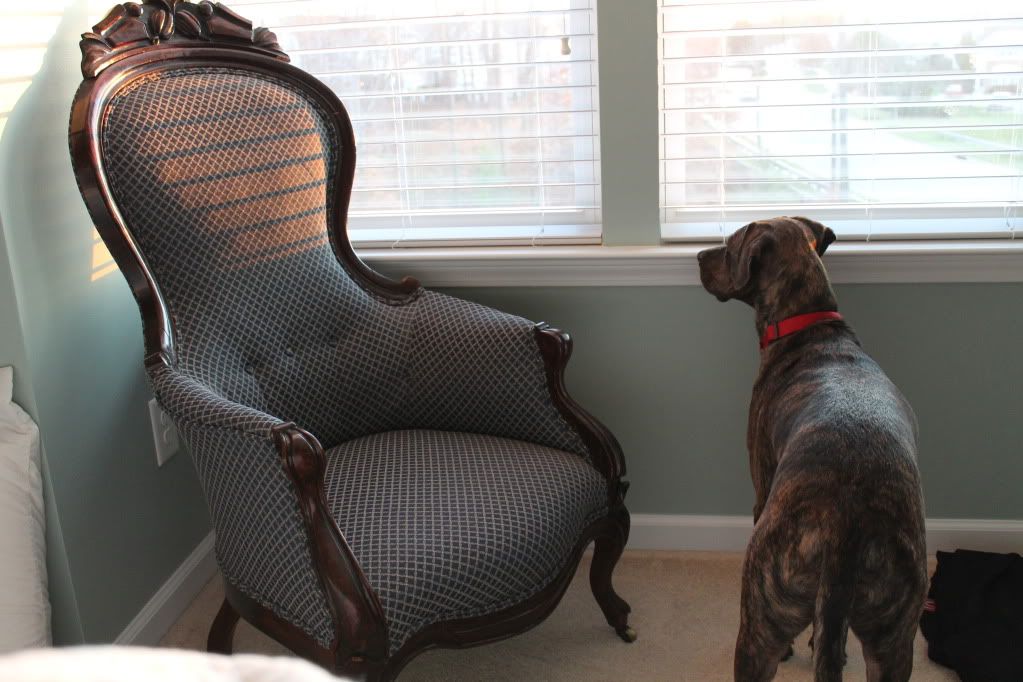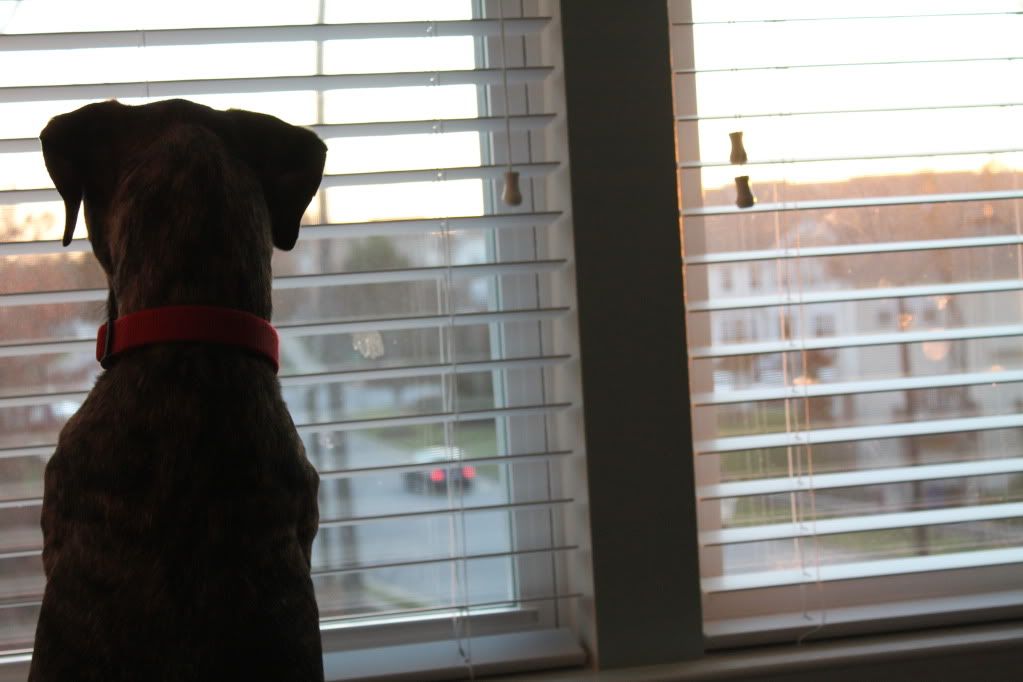 Sorry for the blur, but seriously, look at that face.
I'll be back tomorrow with a marriage ephiphany, but now it's time for the Grammys in bed with husband. Go Adele!