T scored two bar stools off of craigslist a few months ago, and we've been meaning to give them a new look.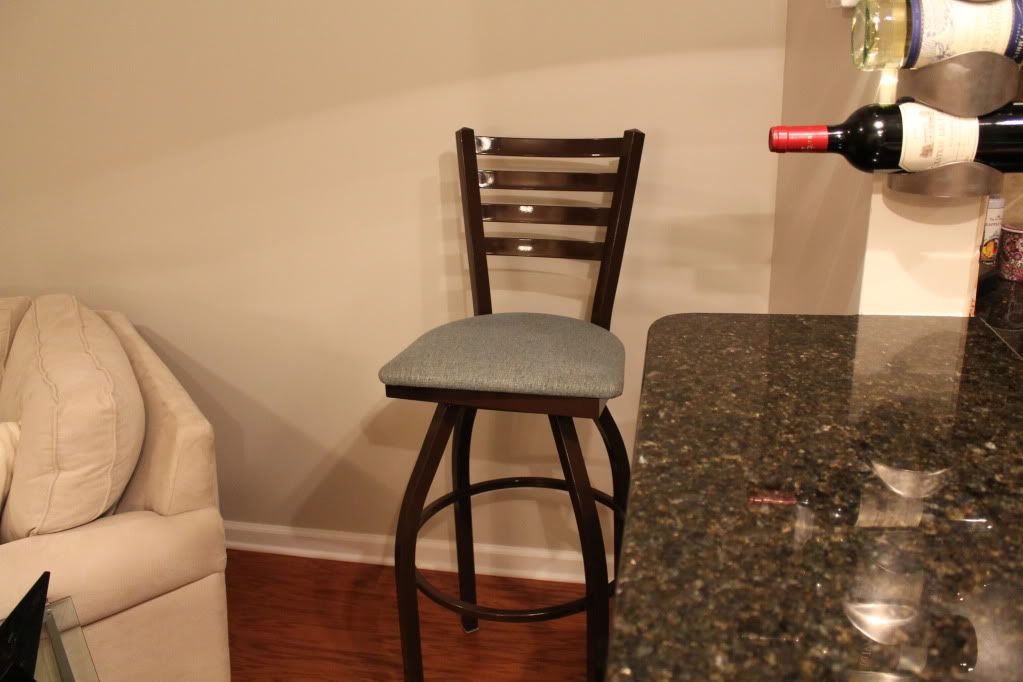 I loved them, but the upholstery color just wasn't doing anything for me.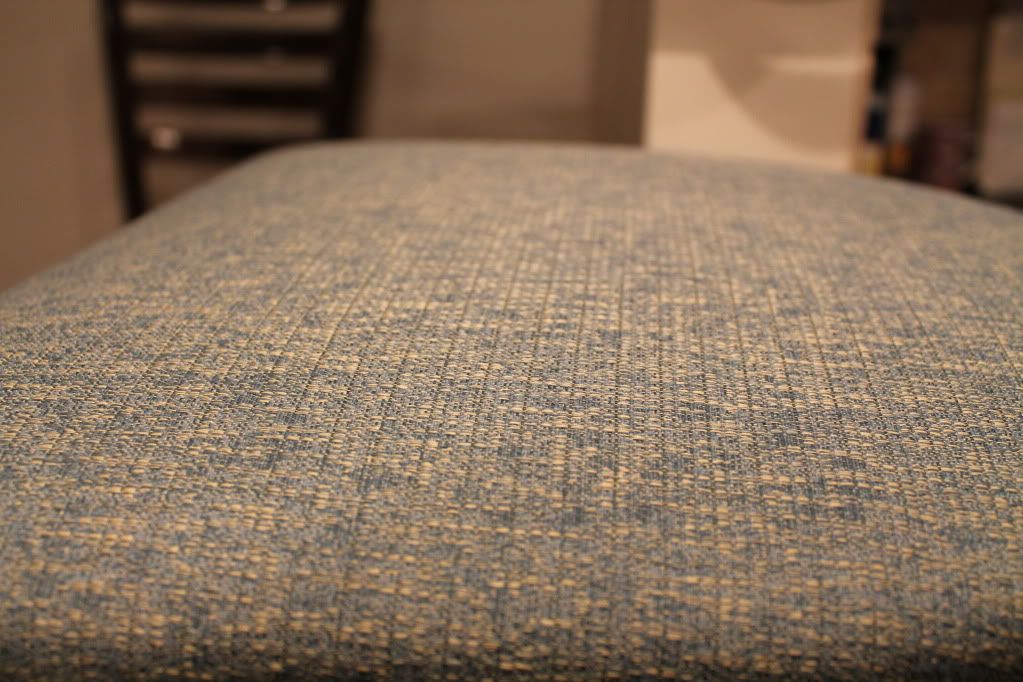 I finally got around to picking out fabric this afternoon, so $12 later with the help of a handy husband and about a million staples...
We had some more yellow fun! I can never get enough of this color.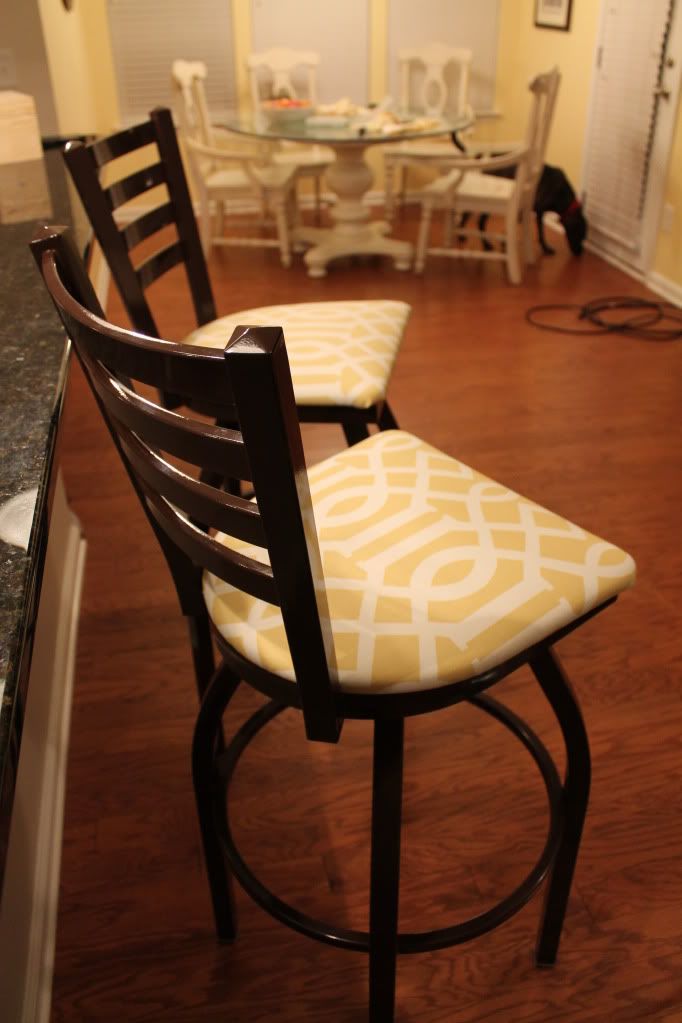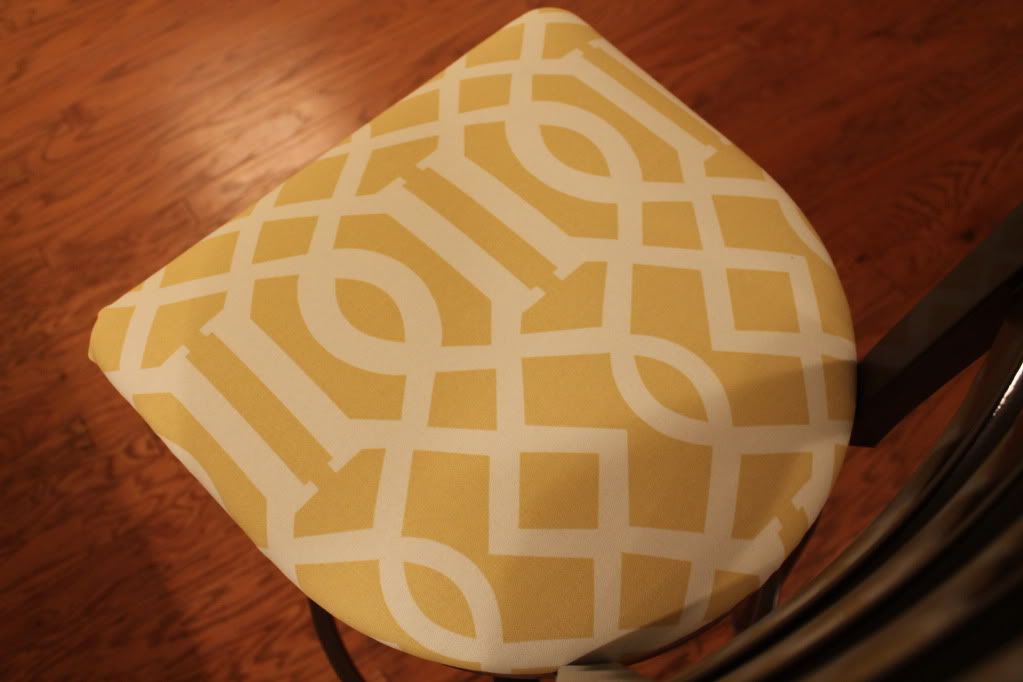 Happy Wednesday!