Husband and I decided to add a little fun to the kitchen over the weekend...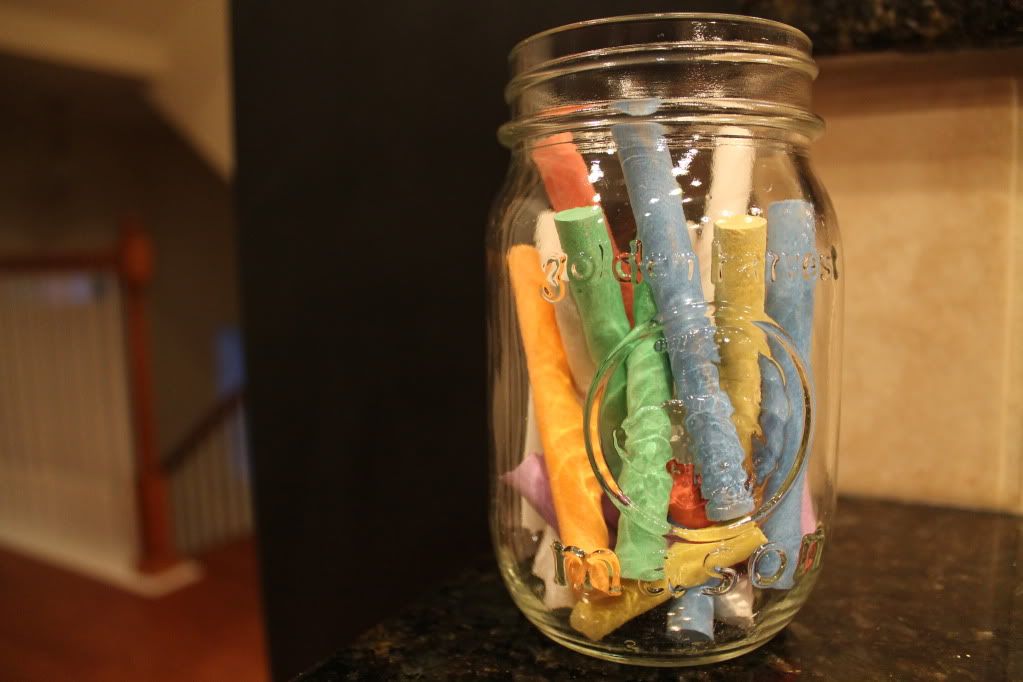 And after a few coats of chalkboard paint, we had just that.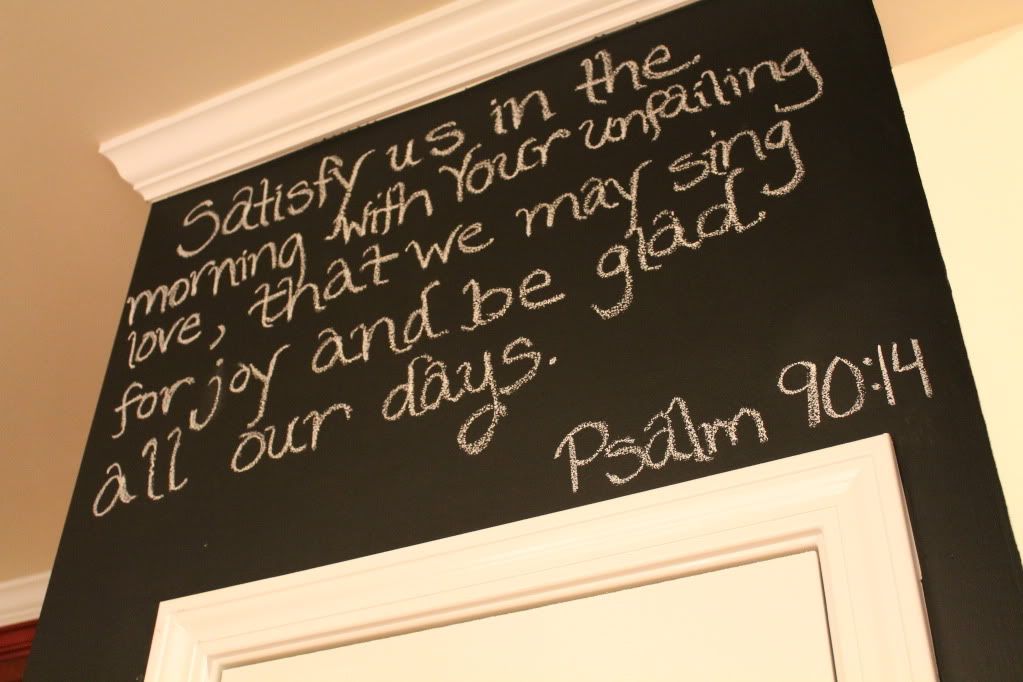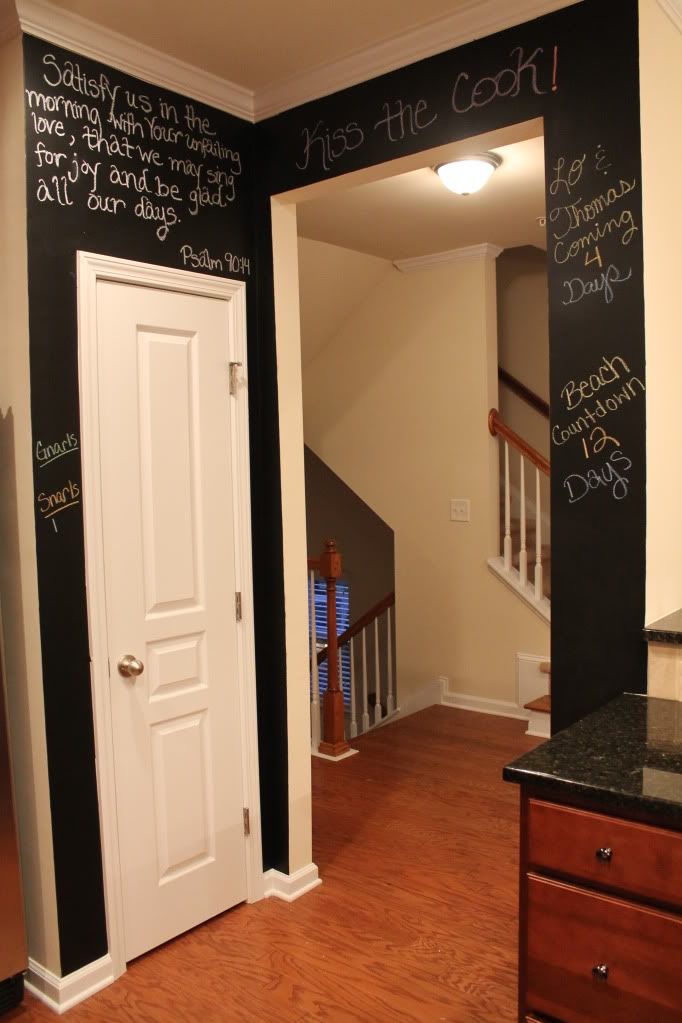 I'm a list kind of gal, so these walls are perfect for me. I plan to fill them up with To Do's, daily reminders and notes:)
Our countdowns have me pretty excited too - 4 days until two of our favorite people come to visit and 12 days until our trip to the Outer Banks!
Our puppy has had a bit of an attitude lately, so we decided to start a little, behavior tally. Gnarls being the good boy, Snarls being the bad boy. You see where this is headed...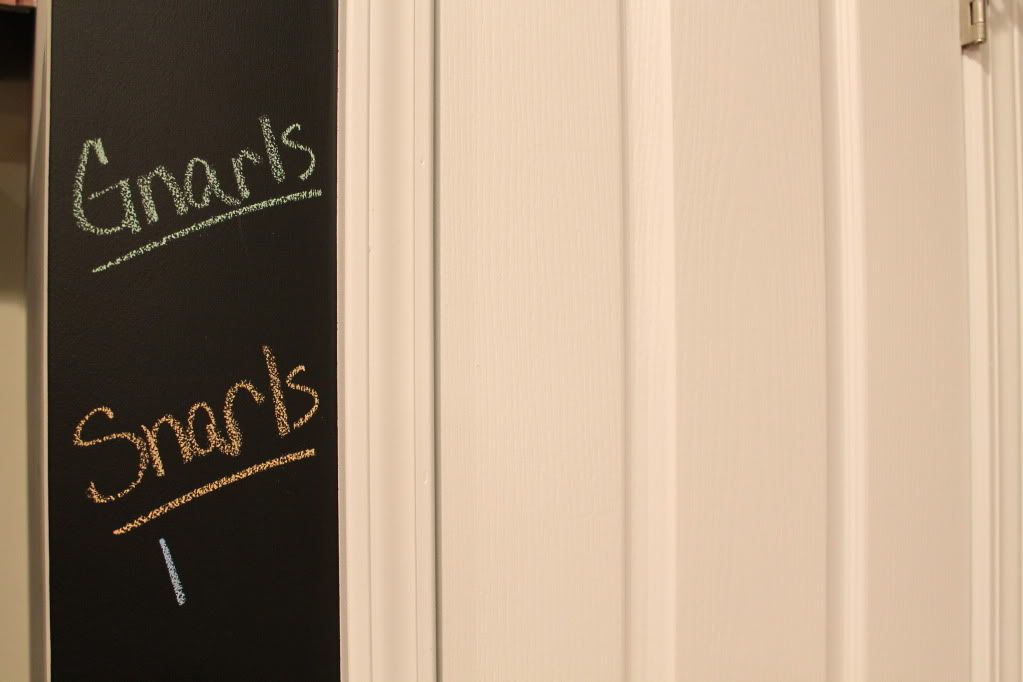 It was a quick and easy project, and a fun way to add a little personality to the kitchen. Hope everyone had a great Monday!